Choosing the name of a company that is easy to remember, pronounce easy, register in mind, and short enough to communicate your company name to the customers. Maximum to avoid complex words so that it's easy to convey the name even on phone.
Choosing a company name that phrase similar to an existing player is a bad idea. So, Hire on lawyer to review the name before you register the company. Sometimes, brands have had to change their brand names because of their similarities problem. If you choose a unique brand name, you don't want to face when you will spend more money on marketing the brand.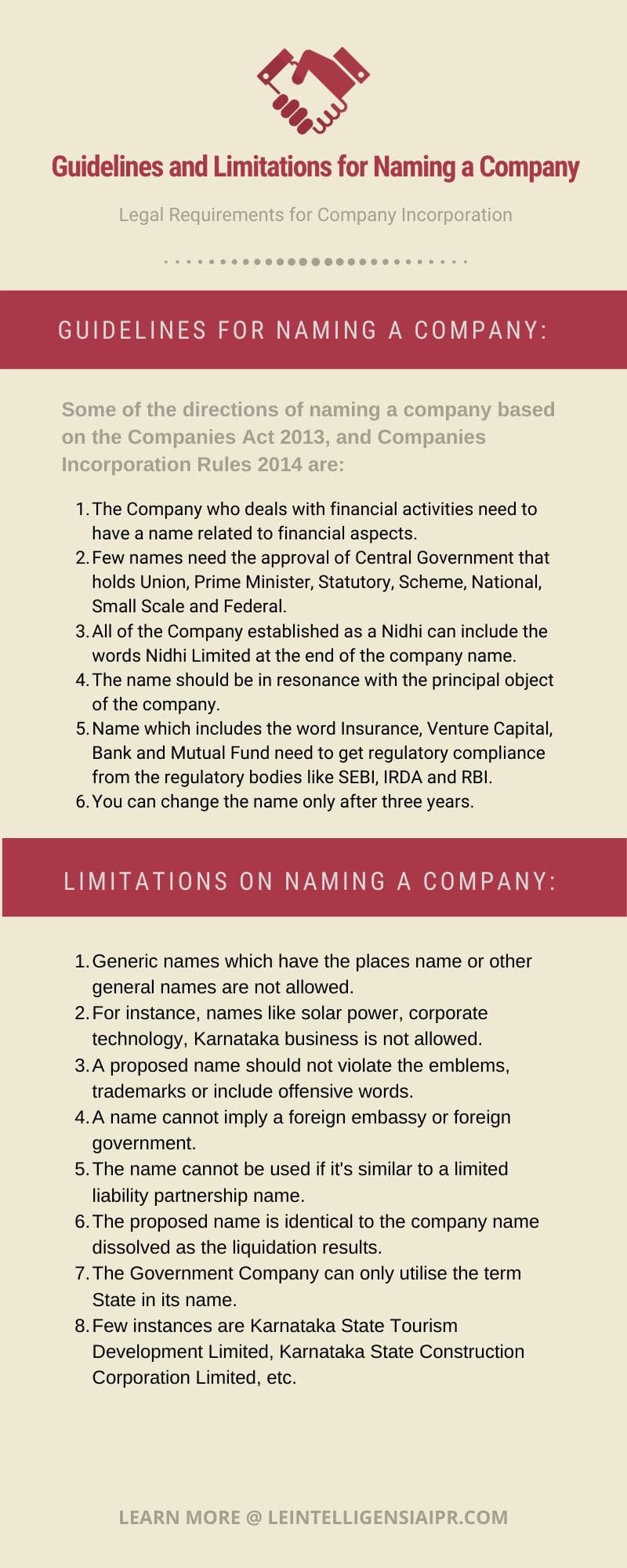 Once you decide the name of the company, the next step is to register the company. The Ministry of Corporate Affairs (MCA), Under the Companies Act 2013 introduced the new company registration process very simple and efficient. Nowadays, You can get your company registered a maximum of seven days enough.